Prvá časť Q Zoznamu politikov USA zatknutých za pedofíliu a detskú pornografiu.
NOTHING CAN STOP WHAT IS COMING.
NOTHING.
WWG1WGA!!!
Q
---
Democratic California Congressman, Tony Cárdenas, is being sued in LA County for allegedly sexually abused a 16-year-old girl.
Democratic aide to Senator Barbara Boxer, Jeff Rosato, plead guilty to charges of trading in child pornography.
Democratic Alaskan State Representative, Dean Westlake, resigned from his seat after the media published a report alleging he fathered a child with a 16-year-old girl when he was 28.
Democratic New Jersey State Assemblyman, Neil Cohen, was convicted of possession and distribution of child pornography.
Republican Tim Nolan, chairman of Donald Trump's presidential campaign in Kentucky, pled guilty to child sex trafficking and on February 11, 2018 he was sentenced to serve 20 years in prison.
Republican state Senator Ralph Shortey was indicted on four counts of human trafficking and child pornography. In November 2017, he pleaded guilty to one count of child sex trafficking in exchange for the dropping of the other charges.
Republican anti-abortion activist Howard Scott Heldreth is a convicted child rapist in Florida.
Republican County Commissioner David Swartz pleaded guilty to molesting two girls under the age of 11 and was sentenced to 8 years in prison.
Republican judge Mark Pazuhanich pleaded no contest to fondling a 10-year old girl and was sentenced to 10 years probation.
Republican anti-abortion activist Nicholas Morency pleaded guilty to possessing child pornography on his computer and offering a bounty to anybody who murders an abortion doctor.
Republican legislator Edison Misla Aldarondo was sentenced to 10 years in prison for raping his daughter between the ages of 9 and 17.
Republican Mayor Philip Giordano is serving a 37-year sentence in federal prison for sexually abusing 8- and 10-year old girls.
Republican campaign consultant Tom Shortridge was sentenced to three years probation for taking nude photographs of a 15-year old girl.
Republican Senator Strom Thurmond, a notable racist, had sex with a 15-year old black girl which produced a child.
Republican pastor Mike Hintz, whom George W. Bush commended during the 2004 presidential campaign, surrendered to police after admitting to a sexual affair with a female juvenile.
Republican legislator Peter Dibble pleaded no contest to having an inappropriate relationship with a 13-year-old girl.
Republican Congressman Donald "Buz" Lukens was found guilty of having sex with a female minor and sentenced to one month in jail.
Republican fundraiser Richard A. Delgaudio was found guilty of child porn charges and paying two teenage girls to pose for sexual photos.
Republican activist Mark A. Grethen convicted on six counts of sex crimes involving children.
Republican activist Randal David Ankeney pleaded guilty to attempted sexual assault on a child.
Republican Congressman Dan Crane had sex with a female minor working as a congressional page.
Republican activist and Christian Coalition leader Beverly Russell admitted to an incestuous relationship with his step daughter.
Republican congressman and anti-gay activist Robert Bauman was charged with having sex with a 16-year-old boy he picked up at a gay bar.
Republican Committee Chairman Jeffrey Patti was arrested for distributing a video clip of a 5-year-old girl being raped.
…
Q
---
Zbytok si nájdete na Q webe! Blížia sa voľby, takže Boss Trump začne vyťahovať z rukáva Esá!
Toto nie je Slovensko, toto je USA! Však Hranol a 1488x drbnutý Kotlik s klamárom Uhorčikom! Nenávidené rusofilmi zo Sputnik Hlavných Správ Palceva a debilov LSNS diskutérov!
---
Odmena z FAKE NEWS, strach a hrôza, že predsa niekto z politikov konči v base!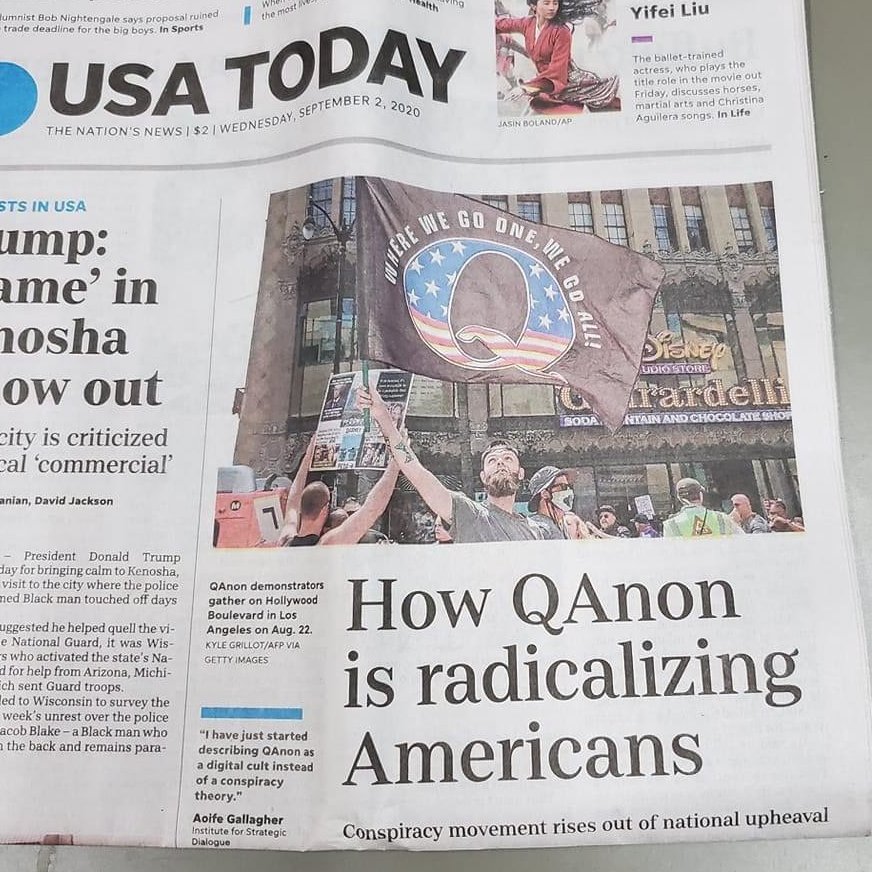 Do not believe *anything* until the Kremlin denies it™
---