Antifa a politické násilie v USA, riadené Radikálnymi ľavicovými demokratmi z Demokratickej strany USA Obama, Clinton párty a spol.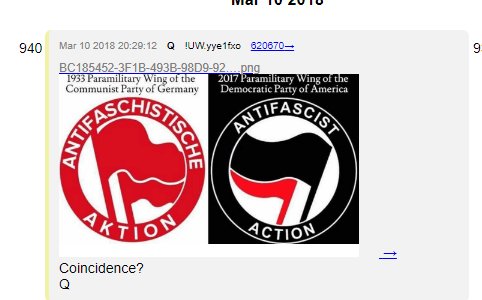 "Povstanie je organizované využívanie podvratnosti a násilia na zaistenie, zrušenie alebo napadnutie politickej kontroly nad regiónom. Ide teda primárne o politický boj, v ktorom obe strany využívajú ozbrojené sily na vytvorenie priestoru na to, aby ich politické, hospodárske a ovplyvňujúce činnosti boli účinné. Povstanie nie je vždy vedené jednou skupinou s centralizovanou vojenskou štruktúrou velenia, ale môže zahŕňať komplexnú maticu rôznych aktérov s rôznymi cieľmi, voľne spojenú v dynamických a nehierarchických sieťach. Aby boli povstania úspešné, vyžadujú si charizmatické vedenie, podporovateľov, náborov, zásob, bezpečných rajov a financovanie (často z nezákonných činností). Potrebujú iba aktívnu podporu niekoľkých osôb, ktoré ich umožňujú, ale pasívne priznanie veľkej časti napadnutej populácie bude mať vyššiu pravdepodobnosť úspechu. Najlepšie sa to dosiahne vtedy, keď má politická príčina povstania silnú výzvu, manipuluje náboženskú, kmeňovú alebo miestnu identitu s cieľom využívať spoločné spoločenské ťažkosti alebo potreby. Povstalci sa snažia získať kontrolu nad populáciou kombináciou presvedčovania, podvracania a nátlaku, pričom na kompenzáciu silných stránok vládnych bezpečnostných síl používajú partizánsku taktiku. Ich zámerom je obyčajne boj o zmocnenie, vyčerpanie vlády a získanie dostatočnej podpory zo strany obyvateľstva, ktorá by prinútila kapituláciu alebo politické prispôsobenie. V dôsledku toho sa povstania vyvíjajú v niekoľkých etapách, hoci priebeh a výsledok sa budú takmer v každom prípade líšiť."
Location(s) [cities] loss-of-control?
[D] controlled?
Define 'stand down' [safe haven] order.
Define 'organized' group.
Coordination of 'organized' [& funded] group(s) in [D] controlled 'safe haven' cities across US [pre_knowledge to group(s)]?
https://banks.house.gov/news/documentsingle.aspx?DocumentID=1548
https://fitzpatrick.house.gov/media-center/press-releases/fitzpatrick-condemns-antifa-and-political-violence
https://thehill.com/homenews/senate/454038-2-republican-senators-introduce-resolution-to-label-antifa-as-domestic
Thank you for playing.
Have a Nice Day.
Q
19. júla 2019
Žiadosť o zaradenie hnutia "Antifa" za domácu teroristickú organizáciu, Washington, DC – kongresman.
Brian Fitzpatrick (PA-01) tento týždeň poslal list generálnemu prokurátorovi Billovi Barrovi, v ktorom vyjadril svoje znepokojenie nad nedávnym útokom na novinára Andyho Ngo, militantným hnutím Antifa v Portlande v Oregone. "Antifa predstavuje nebezpečenstvo pre bezpečnosť a pohodu širokej verejnosti," uviedol Fitzpatrick. "Určenie Antify ako domácej teroristickej organizácie by bolo významným krokom na ochranu novinárov, ako je Andy Ngo a všetkých Američanov, ktorí uplatňujú svoje Práva prvého dodatku USA ústavy – First Amendment rights"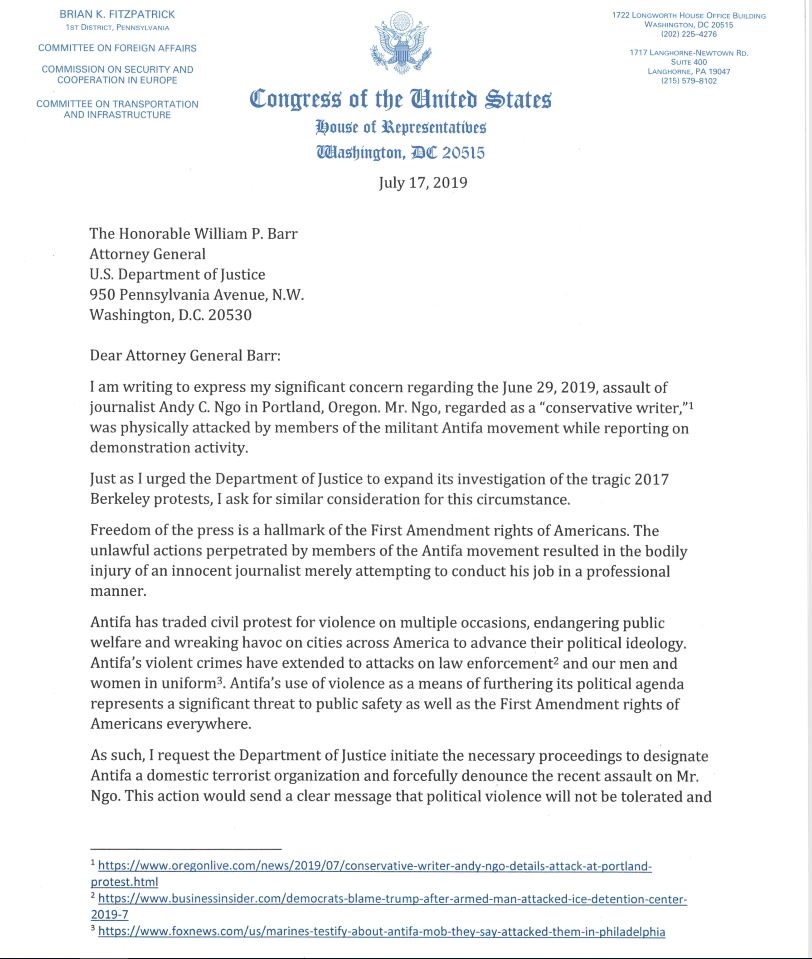 Hillary Clinton a jej učiteľ a mentor Saul Alinsky!!

———————————————————
Dear Director Wray:
I write to you today out of concern for the health of America's political discourse. In the past year, members of the Antifa movement have gained public attention for a series of criminal acts; including terrorist attacks, violent assaults, vandalism, and intimidation.
On June 19, 2019, a mob of Antifa members violently assaulted journalist, Andy Ngo, as he reported on opposing political protests in Portland, Oregon. Mr. Ngo suffered serious head injuries, including bleeding in his brain. The long-term consequences of his injuries remain uncertain, but Mr. Ngo continues to experience negative symptoms, including memory loss, and cognitive communication deficit.
On July 13, 2019, Antifa member Willem Van Spronsen threw firebombs at an ICE detention center in Tacoma, Washington, before attempting to ignite the facility's large propane tank. He was shot dead by police at the scene. Seattle Antifascist Action described him as "a martyr who gave his life to the struggle against fascism".
In June of 2018 Antifa circulated a list of 1,600 ICE workers, evidently to identify potential targets for its members.
In 2017, during the March 4 Trump rally in Berkeley California, 10 rally-goers were injured, and 7 protestors were arrested.
The list of criminal and dangerous Antifa activity goes on and on; but the point is concise. Antifa employs violence to coerce Americans into silence.
Recently, Congress has begun to address the threat posed by Antifa. My colleagues Rep. Mark Green, and Rep. Mark Walker are introducing a resolution condemning Antifa. On July 18, 2019, Senators Bill Cassidy, M.D. and Ted Cruz introduced legislation to declare Antifa a domestic terrorist organization. It's clear to me that Antifa meets the definition of domestic terrorism outlined in section 802 of the Patriot Act and has earned this designation.
While the FBI declines to keep a public or official list of domestic terrorist organizations, it does outline extremist ideologies that often lead to domestic terrorism. The list, accessible on the FBI website, does not include a category under which Antifa could reasonably be counted. Given the rise in terrorist activities by Antifa members, and the organization's presence in several major American cities, it's my suggestion that the FBI add a subsection that properly encompasses Antifa's political goals as openly broadcasted by its leaders on their social media platforms.
This subsection would be fittingly titled "Anti-1st Amendment Extremists." Antifa often describes itself as a 'counter protest' organization with the stated goal of suppressing fascist speech, political demonstrations, and media. Conveniently, Antifa has redefined fascism to include anyone who disagrees with their opaque political agenda. What that agenda is exactly is imprecise by design—their central aim is to silence any and all moderate and conservative politics or ideologies.
I urge you to take this simple first step towards protecting our First Amendment rights from those that would destroy them. I look forward to your response regarding this request and other action the FBI is prepared to take in light of these aggressions.
Sincerely, Jim Banks, Member of Congress
———————————————————-
https://twitter.com/bvoice_p/status/1266869413690535936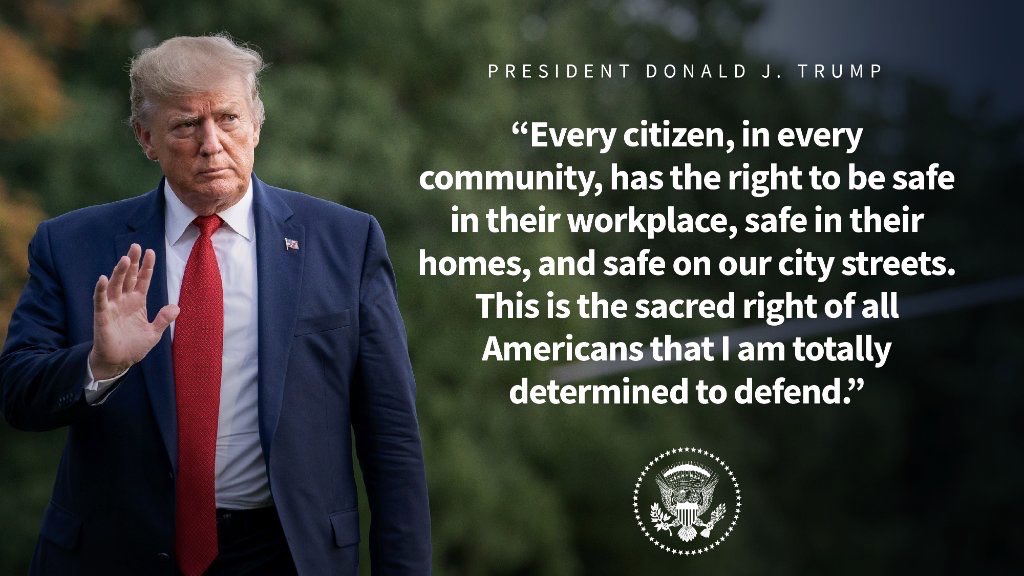 On the ready.
God save America.
Q
Obuv Dr.Martens
Do not believe *anything* until the Kremlin denies it™
---